COLORBOND® Range
Whether your home is classic or contemporary, city or country, COLORBOND® steel will ensure your garage door will complement the colour scheme of your home. COLORBOND® – Specially designed and tested to withstand the harsh Australian climate.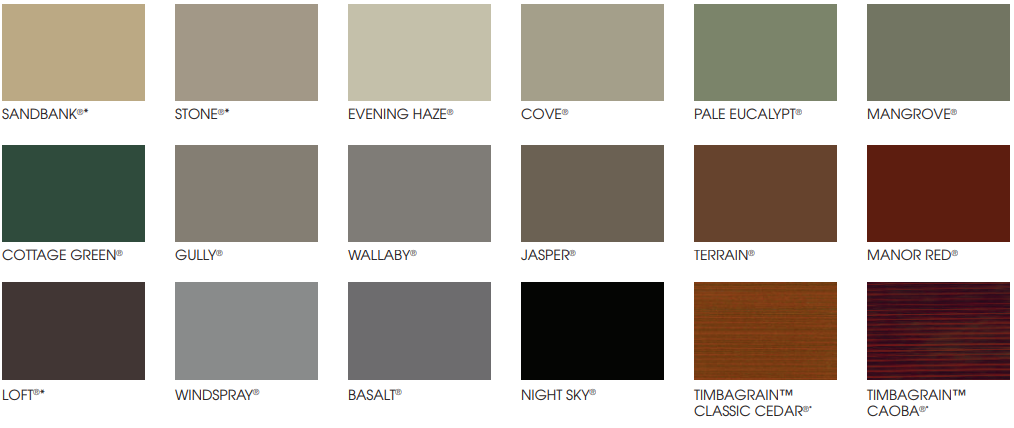 Knotwood™ Range
Knotwood™ – High quality wood grain finish. Knotwood™ boasts the low maintenance and high durability qualities of steel, in addition to the natural beauty and warm textured feel of timber. It's the ideal solution to match your exterior fittings and outdoor furniture.

Timber Coat™ Range
The ingenious B&D Timber Coat™ can transform your new B&D steel garage door into one that looks and feels like real timber. An affordable investment that can completely transform the look of your home, B&D Timber Coat™ is available in six great hard-wearing colours.

Luxe Design™ Range
Create that visually stunning statement with shimmering effects cleverly designed to subtly change in appearance as light conditions alter throughout the day. Created by Dulux®, the Luxe Design™ range is only available on the B&D Panelift® Icon™ garage door.